The caravans are made for the outdoors so let them be, as a line of reasoning goes. We all know that nothing lasts forever. But for major equipment purchases, we should extend its life to maximize our gains. Caravans should not be an exemption.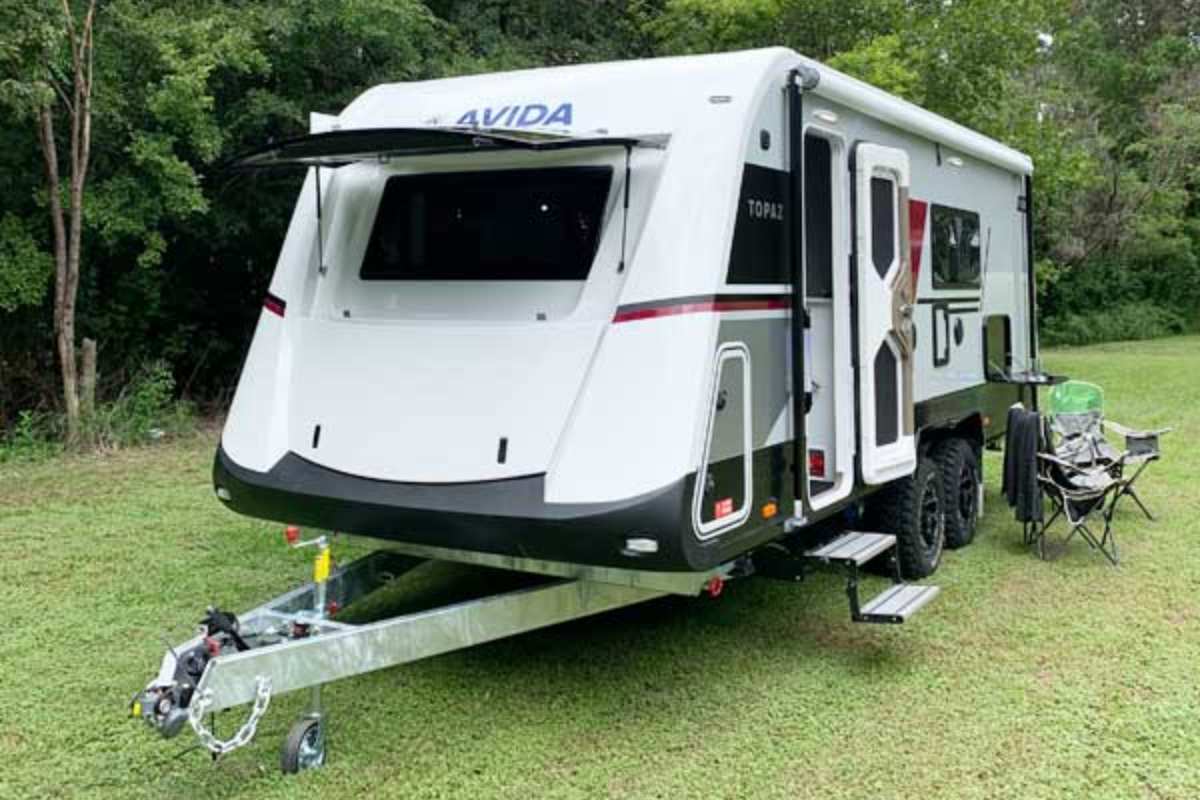 Caravan covers are one of the ways to protect our beloved travelling buddy. Unfortunately, it is getting negative feedback from some users. They argue that it is actually doing the opposite. Let's take a look at some of these and understand the reason for each.
Covers are difficult to put on leading to damages in the process
The typical caravan is about 8 feet tall. Getting it covered by an Australian with an average height is not a simple task. Struggles in the process can damage antennas, solar panels, and other accessories.
Covers leads to scratches on painted areas
Covers are meant to protect exterior finishing. Yet as strong winds blow over our caravan, the flapping action of covers leave nasty scratches on smooth surfaces.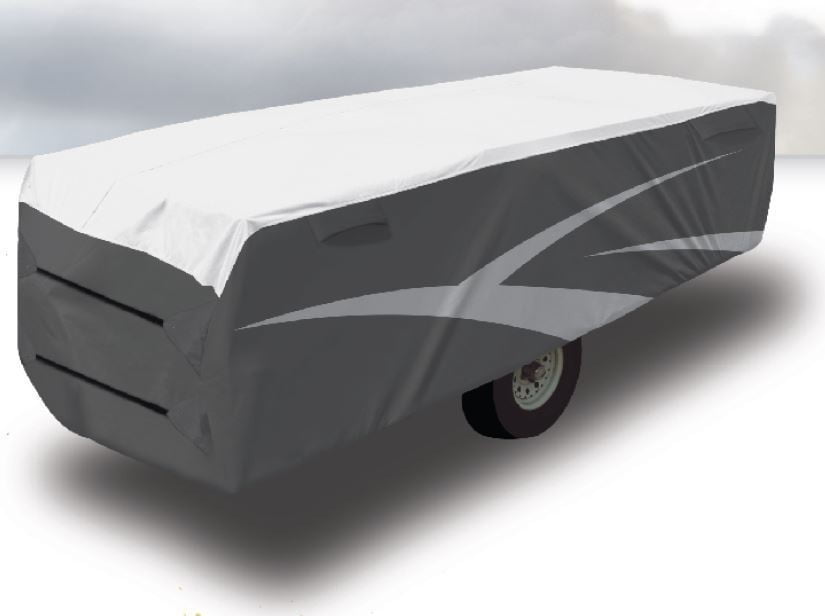 Covers cause damp caravan
Damp happens when water from rain penetrates the cover from corners and seams. Condensation is trapped between the cover and the van.
Covers causes moulds
Covers are accused as the culprit for moulds. This is related to negative feedback number three. Trapped condensation leads to damp caravans which in turn leads to moulds and mildew.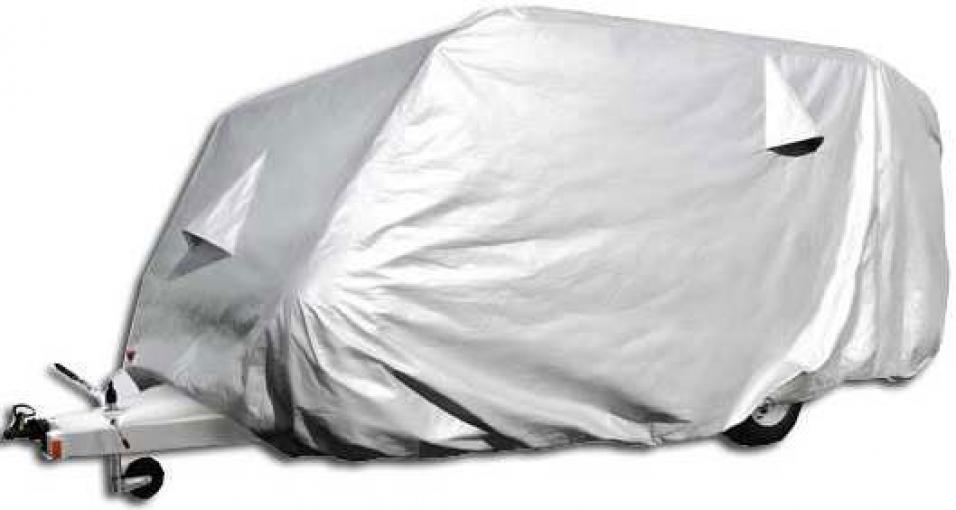 Covers heat up the van leading to exterior and electrical damages
Covers are believed to cause a greenhouse effect on the caravan. The heat in turn damages the paint and some electrical components such as batteries. In severe cases, it is blamed for cracks on external panels.
With all these accusations against caravan covers, should we even bother? Are all the covers really to blame for these or just the bad ones? Time to investigate all the hate on covers.
Let's go back to the basics. Why do we even consider cover for caravans? It is for protection against the elements — animal droppings, wind, rain, dust, tree saps and harsh sunlight. These can all leave their mark on the exterior and in some cases, even on the interior spaces of our van.
When we are on a trip, it is relaxing to enter into a shiny cool camper against a rugged landscape. This is especially true if we are hosting for family or friends. Covers allow us to achieve that. They also protect the value of our investment. We can get more resale value if the van is still in pristine condition from the outside. As they say, first impressions matter.
The best protection for the caravan is in a secured garage. Even there, we might still want to add some cover to shield it from dust. The next best thing is in a roofed area that may be partially or fully covered. This one calls for more protection if we want to preserve exterior elements.
A roofed solution is not available to everyone. This could be due to space limitations, building codes or the huge financial commitment it entails. So for these folks, the only viable protection left is to have a cover for their caravans.
Wait, what about the list of drawbacks we have just discussed? Don't worry, let us look at the concerns again.
Putting on the cover
It is difficult and ugly to put DIY covers like tarps or plastic sheets. Avoid these like plague. Modern designs take about 15 minutes to put up unassisted. Two-man solutions with the use of poles may even take less than a minute. The good covers have provisions for external attachments such as spare wheels, and TV panels. We don't have to worry about damaging them. Buckles and straps help assure a snug fit.
Watch instructional videos or read the manual on how to install the cover. This will make your life easier. Some covers have rear and front labels so there's no guessing game on the correct side.
Protection from scratches
Go for caravan covers with air vents below the roof area. This provides an escape route for the air coming in through the base which may have otherwise pushed the cover upwards to make the flapping action. A snug fit with all the belt and buckles available helps minimize the air too.
Having a custom-made cover will ensure an exact fit and reduce trapped air but this will cost a lot more. Buy the minimum size that fits the caravan when selecting from ready-made covers.
Protection from water
Moisture, mould and mildew are results of poor water management of badly made covers. The good covers, on the other hand, are made of water-resistant materials. Seams are reinforced for extra protection. The breathable materials allow the continued release of condensation and discourage moulds buildup.

Protection from harmful UV rays
Modern materials for caravan covers are made up of 3 or 4 layers of breathable materials. Together with the air vents, they release heat while assuring high UV protection from the harsh Australian sun.
For more convenience, look for the following extra features when buying caravan covers.
Strategically placed zippers that allow entry and exit of caravans even while covered.
Reinforced materials to help protect against sharp objects.
Buckles that strap the cover under the vehicle.
At least 3 years of warranty
If you decided to proceed with the purchase, go for the providers of the best caravan covers in Australia. You must buy only from retailers who are known for their customer service. They will surely attend to your concerns whenever they arise.