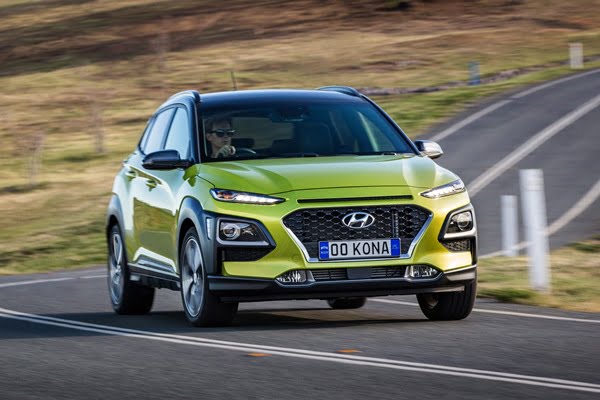 The first thing to note is that there is no diesel option, which considering how good the larger diesels are from the Hyundai/Kia stable, is a shame.
The second thing to note is that the two petrol engines on offer aren't too bad.
The two engines come with individually mated transmissions. Buyers can choose a 2.0-litre, naturally-aspirated, four-cylinder engine with conventional six-speed automatic and front-wheel-drive, or a 1.6-litre TurboGDI with seven-speed dual-cutch transmission (DCT) and all-wheel-drive.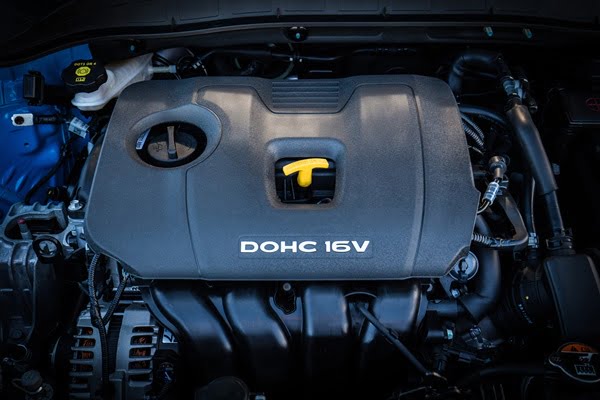 The 2.0-litre engine produces 110kW at 6,200rpm and 180Nm at 4,500rpm. Paired with the six-speed automatic transmission, it accelerates the front-wheel-drive Kona from standstill to 100km/h in 10 seconds flat.
Hyundai's 1.6-litre 'Gamma' four-cylinder engine features gasoline-direct injection (GDi) and a mixed-flow turbocharger for a sharp throttle response and impressive low-end torque, both achieved with the bonus of impressive fuel economy.
Power output is 130kW at 5,500rpm and torque – a generous 265Nm – starts at 1,500rpm and stays at its peak through to 4,500rpm. It translates to an almost diesel like drive experience and a 7.9 second 0-100km/h time.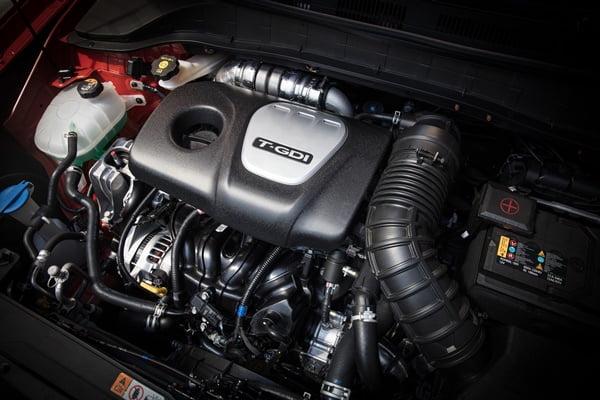 The turbo engine is mated to Hyundai's efficient and responsive seven-speed, dual-clutch transmission (DCT) with three drive modes. .
"Comfort" gives a driving experience optimised for day-to-day driving while "Eco" smooths throttle responses and brings early upshifts to maximise fuel economy. "Sport" mode brings increased steering weighting and engine response, and the transmission holds its gears for longer to keep the engine in its power band and enhance Kona's overall dynamic driving feel.
The pick of the two to my mind is the 1.6 TurboGDI, however the 2.0L surprised me with its willingness and smoothness.
As far as drivetrains, suspension geometry and chassis tuning, the Kona is almost two different cars in one outer body shell. The front suspension is the same for both cars with a proven independent MacPherson strut design with the geometry optimised for ride and handling locally.
The rear suspension changes depending on what drivetrain is chosen. The 2WD variants uses a torsion beam suspension rear end, while the AWD's dual-arm, multi-link suspension has been designed for refined driving dynamics over a broad range of road surfaces.
Think of the Kona as a more adventurous hatchback rather than a true AWD SUV. A relatively long wheelbase, wide stance, short front and rear overhangs, combine with surprisingly responsive steering and dynamic suspension to give Kona sporty, nimble handling and high speed driving stability.
Both suspensions show compliance at normal road speeds, with occasional bottoming out on deeper bumps etc. However both were comfortable and what is expected from this class of vehicle.
Hyundai Kona Overview and Exterior
Hyundai Kona Engine and Performance