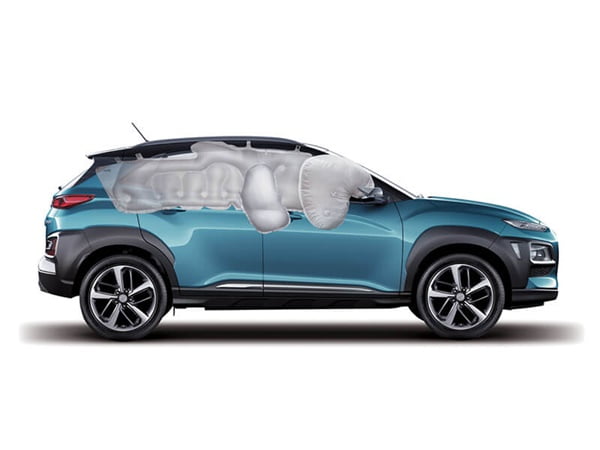 Hyundai hasn't received an official ANCAP safety rating yet but first impressions are that there is a heap of features. All models from the Active have a good standard level of features. The Active with Safety Pack adds another layer of features and the top of the range Highlander has the most safety features.
There is an impressive level of safety items included, even in the Active with Safety Pack, for a small SUV. Being small no longer means that buyers have to go without top safety features. This is a growing trend and one that should be applauded.
In fact, as the Kona is a new model, it has more features than some of the larger SUV's that are mid model life. One thing that I did notice is a slight renaming of a few features to better reflect their intended function. Take for example the Forward Collision Avoidance Assist. It was previously known as Emergency Brake Assist, EBA or a variation of that. However the FCA is more than braking and is reflected in it new name.
The other subtle but intuitive naming method with the Kona features is that everything that ends in 'A' is an assist feature and everything that ends in 'W' is a warning. Simple but clever and you might say 'DUH' but not all manufacturers are as intuitive.
Let's have a detailed look at some of the highlight safety features. I have taken these descriptions straight from the Kona launch material.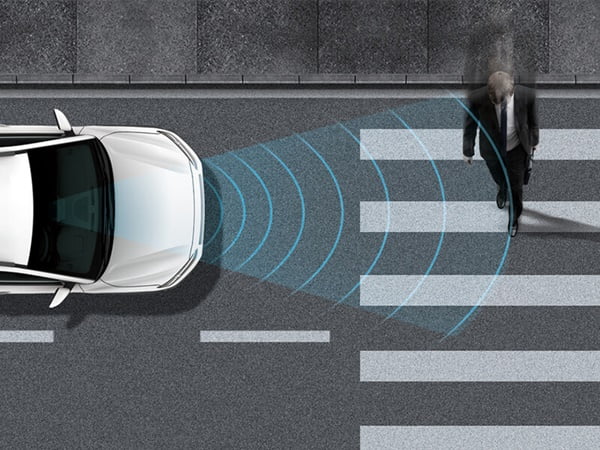 Forward Collision-Avoidance Assist (FCA): Forward Collision-Avoidance Assist (FCA) which, when activated, uses the car's front radar sensor and windscreen-mounted camera to detect and monitor vehicles and pedestrians in front.
If it detects a potential collision, the system's Forward Collision Warning (FCW) function sounds a warning chime and displays a visual warning in the Supervision Cluster. The FCW system is active between 8km/h and 64km/h for pedestrian avoidance and up to 160km/h for vehicles.
FCA also works with FCW to automatically apply the brakes if there is no driver response to the FCW system warning and a collision is imminent. FCA will attempt to bring the vehicle to a complete stop between 8km/h and 64km/h for pedestrians and up to 75km/h for other vehicles.
Between 75km/h and 160km/h it will slow the vehicle in a bid to reduce collision severity.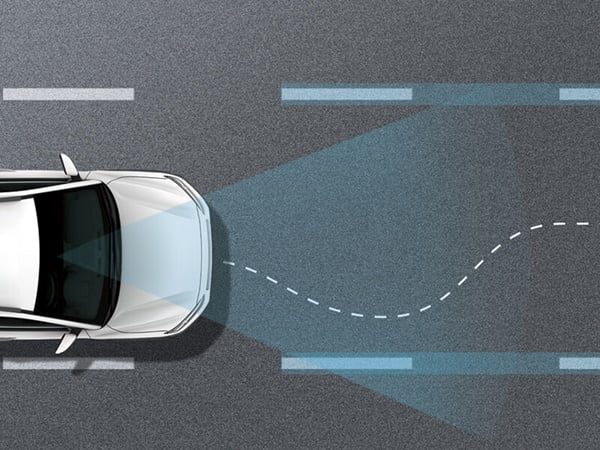 Lane Keeping Assist (LKA) System: Lane Keeping Assist (LKA) System has three modes: Lane Departure Warning (LDW), Standard Lane Keeping Assist and Active Lane Keeping Assist.
At speeds above 60km/h LDW uses the windscreen-mounted camera to detect road lane markings and monitor Kona's position in the lane. If the car strays from the lane without the indicator being activated, audible and visual warnings will be activated.
LKA operates at speeds above 60km/h on roads where lane markings can be detected on both sides of the vehicle. It has two modes, Standard and Active. Standard Mode gives steering intervention when the vehicle starts leaving the lane. Active Mode gives earlier steering intervention, keeping Kona in the centre of the lane.
Both LKA and LDW are momentarily deactivated when the turn signals are operated. As well, drivers must maintain control of the car by holding the steering wheel.
Driver Attention Warning (DAW): Driver Attention Warning (DAW) is active between 60km/h and 180km/h and uses the windscreen-mounted camera to monitor Kona within the lane while tracking steering and brake pedal inputs and the time since the driver last took a break.
If careless driving is detected the 'Attention Level' display on the instrument panel will continually decrease to the point where it will recommend the driver takes a break.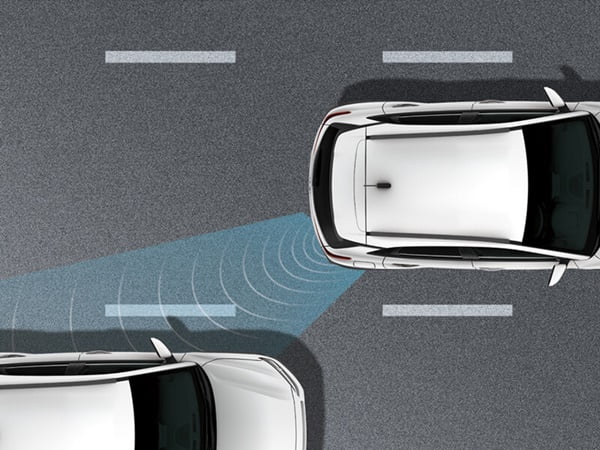 Blind Spot Collision Warning (BCW) Operating at speeds above 30km/h, this system uses radar sensors on either side of the Kona's rear bumper to detect vehicles next to and diagonally behind.
If a vehicle is detected BCW displays a visual alert in the appropriate external rear vision mirror and if the driver activates the corresponding indicator, the visual warning flashes and an audible alarm is sounded.
The system also scans for vehicles approaching rapidly from behind and uses the same warnings to alert the driver to their presence.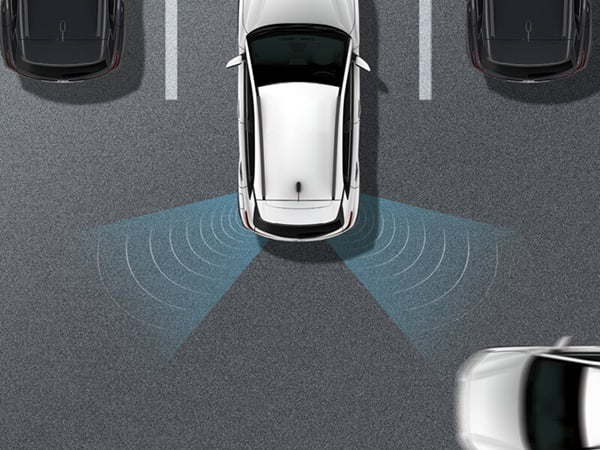 Rear Cross-Traffic Collision Warning (RCCW): Rear Cross-Traffic Collision Warning (RCCW) uses the BCW system's radar sensors to look for traffic on either side of Kona when it is being reversed out of perpendicular parking spaces.
When a vehicle is detected an audible warning is sounded and a visual warning displayed in the instrument panel.
High Beam Assist (HBA): High Beam Assist (HBA) uses the windscreen-mounted camera to scan the road at night to monitor street and other lights, including the headlights of oncoming vehicles and the tail lights of vehicles being followed.
If other vehicle light sources are detected the HBA will automatically adjust headlight power by switching between high and low beam.
HBA is active above 46km/h and operational when the light switch is turned to the AUTO position and the indicator/high-low beam lever pushed away from the driver.
Kona also has a full array of active and passive safety features which include:
Electronic stability control (ESC) with Vehicle Stability Management (VSM) Encompasses a wide array of features with Traction Control System (TCS), Anti-lock Braking System (ABS), Electronic Brake-force Distribution (EBD), Brake Assist System (BAS), Downhill Brake Control (DBC) and Hill-start Assist Control (HAC), which automatically applies the brakes for up to two seconds after the brake pedal is released when accelerating from a standing uphill start.
Working in tandem with the Motor Driven Power Steering, VSM helps Kona maintain its composure by utilising its systems as needed, but also by giving steering assistance to the driver.
In an emergency manoeuver, VSM is able to assess the situation, determine the best action, apply the necessary stability systems and intervene in the steering operation to maintain or correct vehicle behaviour.
LED Daytime Running Lights (DRL's). These are positioned above the headlights in Kona's unique split lighting layout, where they give a sharp, technical appearance as well as being highly visible.
Emergency Stop Signal (ESS): Emergency Stop Signal (ESS) flashes the brake lights during emergency braking to warn following traffic. It also automatically activates the hazard flashers once Kona has stopped.
Tyre Pressure Monitoring System (TPMS): Warns drivers when tyre pressures are outside the normal operating range but also gives individual tyre pressure read-outs.
Rear view camera and park assist system: Provides drivers a clear view behind Kona and also gives dynamic on-screen parking guidelines which swivel as the steering wheel is turned.
The camera is complemented by four rear park assist sensors on Active and Elite variants so Kona can be manoeuvred accurately into the desired position. Highlander also features a four-sensor park assist array at the front.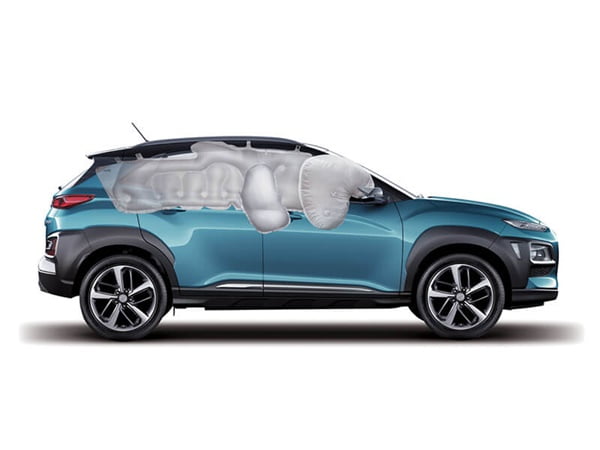 Every Kona incorporates a full suite of passive safety features. Six airbags are included as standard on all variants (driver and front passenger, driver and front passenger side (thorax), and full length curtains). Additionally, the increased chassis rigidity through the use of advanced high strength steel and structural adhesives ensures utmost safety for all occupants
Hyundai Kona Overview and Exterior
Hyundai Kona Engine and Performance