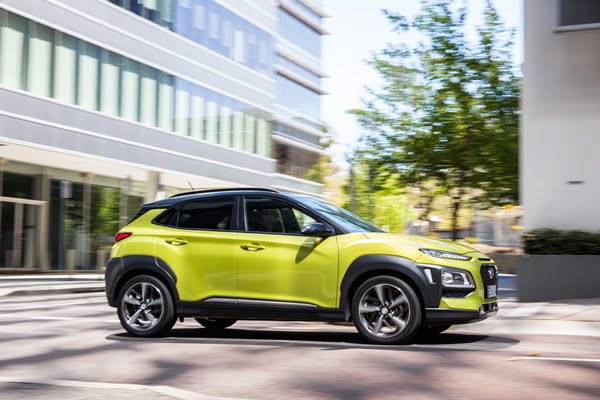 Hyundai has launched its unusually named Kona into the small SUV segment. Kona is named after Hawaii's "Kona Coast" region which is famous among thrill-seeking travellers. The Hyundai Kona comes in both 2WD and AWD versions with two different petrol engine options and two different transmissions.
The small SUV market segment has undergone huge growth and transformation over the last few years. No longer does being small mean missing out on the extra safety and luxuries that previously were only for the larger vehicles.
The small SUV segment is primarily aimed at the Urbanites that populate the inner city and expand their horizons beyond the city on weekends. I remarked that I would love to live the life that the marketing people portray potential buyers have. They have it all.
Being both 2WD and AWD, the Kona is perfectly pitched for those that want to have the look and those that want to actively participate. Let's not forget the aspirational buyers that want to be perceived as an active lifestyle.
Another, almost sleeper potential buyer demographic, is the older buyers that want to downsize from larger vehicles to something stylish, without sacrificing the features they have been used to. KONA will satisfy them definitely.
The small SUV has entrants from most of the major and some minor manufacturers with excellent offerings already from Mazda CX3, Jeep Renegade, and Fiat 500 X, Honda HRV, Toyota C-HR, Mitsubishi ASX, Suzuki Vitara and the brilliant Subaru XV. For the more expensive tastes there is BMW X1, Audi Q2 and Mercedes Benz GLA.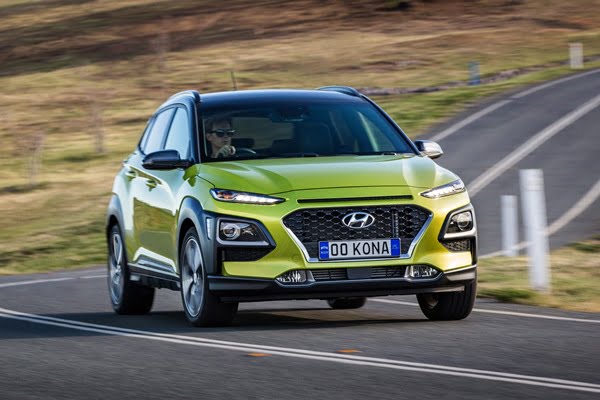 Hyundai and its close relative Kia have strong footholds on the medium and larger SUV segments but until now have neglected this segment.
How will the Kona fare in what is already an established and crowded market. You can either jump in to get the first mover market advantage or wait for others to establish the market and hopefully develop something better than the competitors. Hyundai has done neither. However that doesn't mean that the Kona isn't a good thing. It's just not a category killer.
Well it certainly has the looks to attract the target market. It is visually attractive with a bold, wide squat appearance. Based on the recently launched i30 platform, the Kona has a comparatively long wheelbase, wide stance with short front and rear overhangs. It looks chunky, not in a Jeep Renegade style but with more character than the Mitsubishi ASX, but less 'stylised' than the Toyota C-HR.
Measuring 4,165mm in overall length, 1,800mm wide. 1565mm high, riding on a 2,600mm wheelbase and with 170mm minimum ground clearance it sits about middle of the pack of the smaller SUV's.
Hyundai has however developed the Kona with interior space in mind and a focus on enhanced driving dynamics and spirited performance in the urban environment. It's like a box on wheels. A good looking box, mind you.
Buyers also have plenty of customisation choices for Hyundai's compact SUV. Kona's optional contrasting roof colours make it easier to choose a unique exterior colour combination. There are nine exterior colours on the Kona palette – Phantom Black, Chalk White, Lake Silver, Dark Knight, Pulse Red, Tangerine Comet, Acid Yellow ( I call it lime green), Blue Lagoon and Ceramic Blue.
Active models match roof and body colours, while Elite and Highlander bring an optional two-tone roof choice of either Phantom Black or Dark Knight (dark grey) which is also used for the side mirror shells to add contrast and increase the uniqueness of each Kona.
Seven colours can be partnered with a Phantom Black roof and six with Dark Knight, giving customers a choice of 22 combinations in all.
Every Kona trim grade has alloy wheels as a standard fit with a different size and pattern for each model. Active has 16" diameter wheels with a classic five-spoke design featuring twin spokes. Elite's 17" wheels have a more technical and edgy 20-spoke design while Highlander's 18" wheels feature the classic five-spoke look with twin offset spokes in a contrasting black and machined metal finish.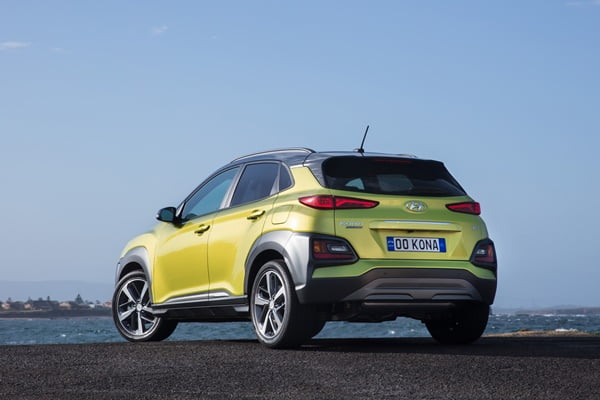 Kona features
• State-of-the-art platform along with sleek exterior design complemented by a low, wide stance and advanced technologies.
• Uniqueness is guaranteed with nine body colour choices and two contrasting roof colour options
• Kona features naturally-aspirated and turbocharged petrol engines and six-speed auto or seven-speed Dual-Clutch (7-DCT) transmissions
• Kona brings full connectivity with Apple CarPlay and Android Auto
• Kona has a wide range of active safety features including Forward Collision-Avoidance Assist (FCA) with Pedestrian Detection
• On sale now from $27,000 drive away
• Hyundai iCare
Hyundai iCare, offers a comprehensive suite of owner benefits including; Lifetime Service Plan, 5 Year Unlimited Km Warranty, complimentary Roadside Assist for 12 months on new vehicles, 1,500km complimentary first service, a dedicated Customer Care Centre, and myHyundai – an exclusive owner website.
When servicing with Hyundai, customers will also receive a 5 Year Sat Nav Update Plan, a Roadside Support Plan for up to 10 years and Kona Lifetime Service Plan Pricing.
Hyundai Kona Overview and Exterior
Hyundai Kona Engine and Performance