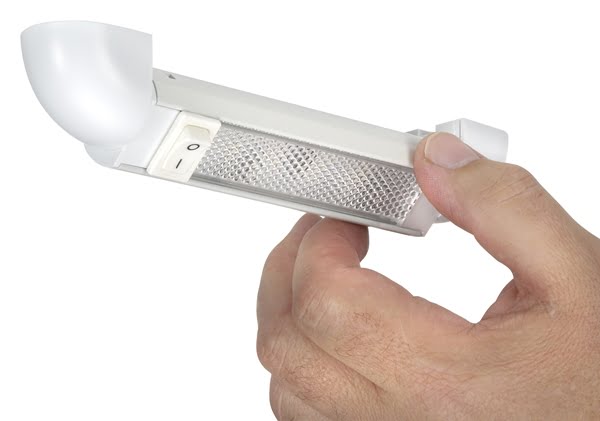 Narva had introduced two versatile and compact L.E.D interior lamps to its extensive interior lamp program.
The new multi-voltage 9-33 Volt L.E.D lamps measuring just 174mm and 242mm in length each have 180º lens rotation built in allowing fast and easy adjustment of the light where it is required.
The smaller lamp has 4 high performance L.E.D's delivering a smooth spread of light with ultra-low current draw of 0.14A at 12V and 0.7A at 24V, making it ideal for recreational vehicles such as caravans and motor homes.
Also suitable for caravans and motor homes is the larger lamp with 8 high performance L.E.D's. This lamp has a current draw of just 0.28A at 12V and 0.13A at 24V.
Both these versatile and aesthetically pleasing lamps are packaged in attractive Narva blisters and are available from leading automotive outlets under Part Numbers 87662 and 87664.