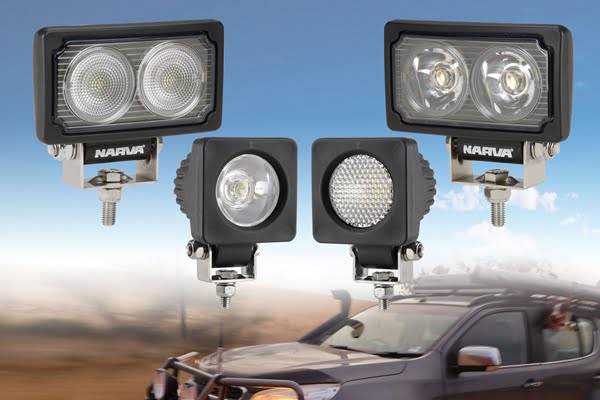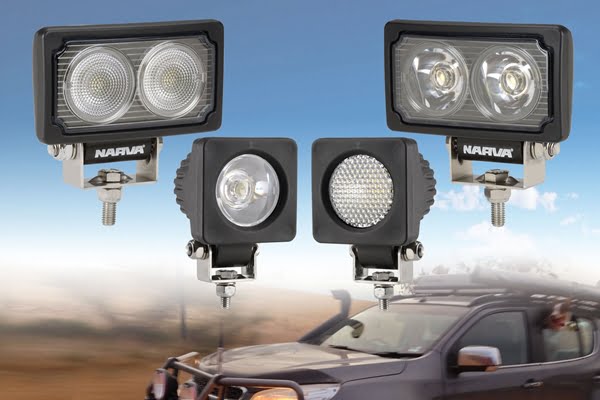 Narva's new ultra-compact single and twin 5 watt L.E.D lamps boast an output of 500 lumens for the single L.E.D and 1,000 lumens for the twin L.E.D, they are available in both spread and flood beam variants. All Narva L.E.D work lamps are available in multi-voltage so as to work with both 12 volt and 24 volt vehicles. Ideal for four wheel drivers, campers, utility and commercial vehicles, Narva's L.E.D work lamps offer high performance while still being ultra-compact.
Simple to install, the work lamps can be easily mounted to accessories such as roof racks, bull bars, rear tyre carriers and trailers using the included stainless steel mounting hardware.
Narva's range of L.E.D work lamps include a 5 year L.E.D warranty and are available in retail blister packaging from leading automotive, transport and four wheel drive outlets throughout Australia, with prices starting from RRP $69.