OzRoamer's annual Car of the Year awards, widely regarded as the industry's most comprehensive review of the 4WD and AWD SUV's in the Australian market, have been announced.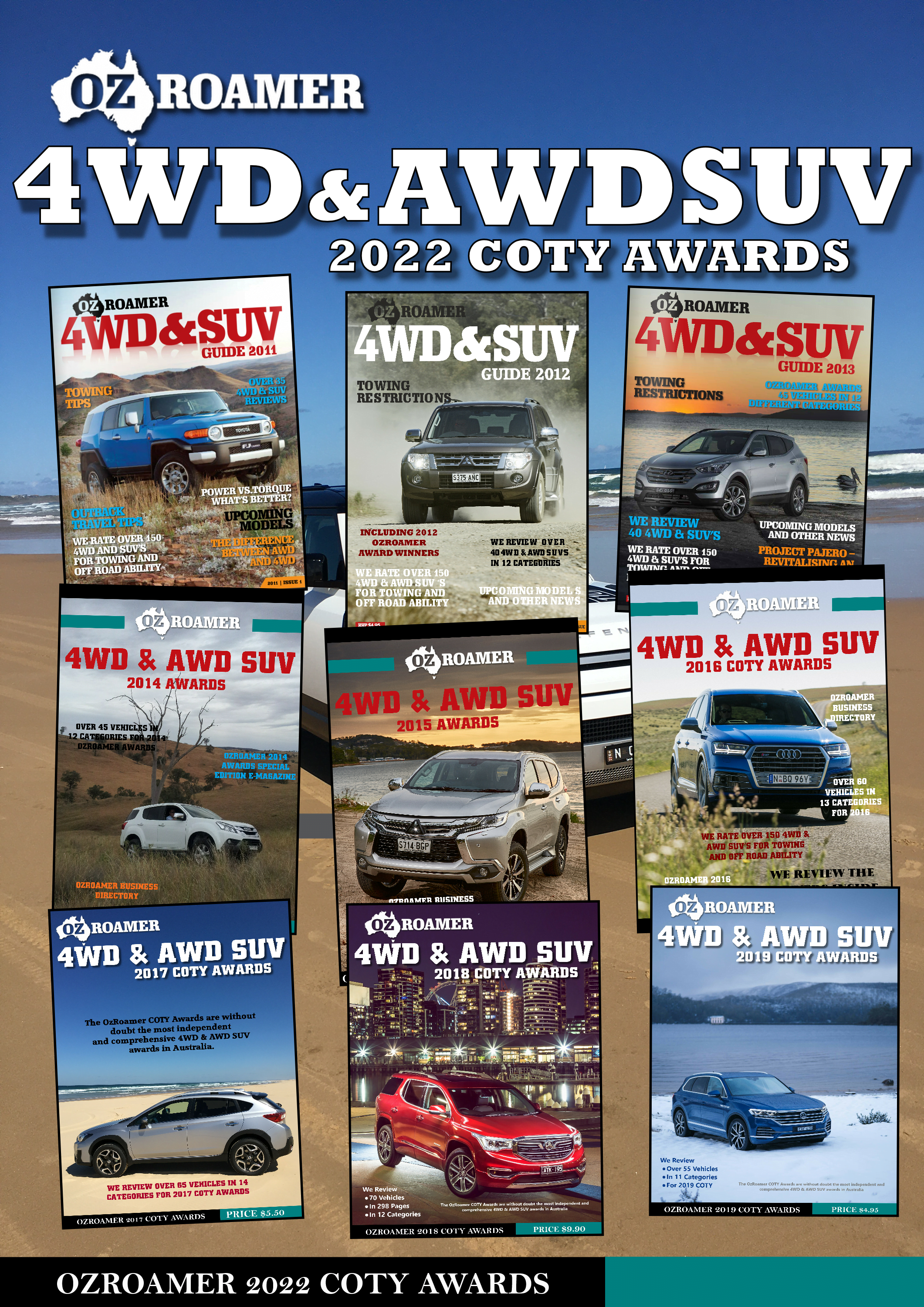 Covering over thirty six vehicles in twelve categories, price ranges of sub-$45,000 to in excess of $100,000 and nearly every manufacturer, the awards are known for being specifically aimed at helping consumers make educated buying decisions.
Editor in Chief, Rob Fraser, explains: "By breaking down the categories into those that best represent consumers buying decisions and parameters, the awards enable consumers to see what is best in class in their chosen segment.
"All the vehicles nominated in these awards are strong contenders and hold individual merit, however the winners highlight class-leading attributes and those that offer the coveted combination of outstanding design, functionality, performance and value for money.
With SUV's accounting for over 50% of the new vehicle market last year, a considered awards process to help consumers navigate the market has never been more pertinent."
Now in its tenth anniversary year, the awards continue to receive recognition from within the industry, individual consumers and motoring organisations.
For an in-depth review of the winners and nominated vehicles in each category, visit:
OzRoamer 2022 AWD SUV under $45,000 Award
OzRoamer 2022 AWD SUV $45,000 – $60,000 Award
OzRoamer 2022 AWD SUV $60,000 – $80,000 Award       
OzRoamer 2022 AWD SUV 0ver $80,000 Award
OzRoamer 2022 4WD $45,000 – $65,000 Award
OzRoamer 2022 4WD $65,000 – $80,000 Award
OzRoamer 2022 4WD over $80,000 Award
OzRoamer 2022 Family AWD SUV under $80,000 Award
OzRoamer 2022 Prestige SUV Award
OzRoamer 2022 Sports SUV Award
OzRoamer 2022 4WD Dual Cab Ute under $65,000 Award
OzRoamer 2022 Premium 4WD Dual Cab Ute over $65,000 Award